Why Beach Luxury Vacations?
Treat your guests to an unforgettable stay on your Seaside vacation rental property while having every detail managed for you by a professional property management company. Our experienced vacation rental management team cares for your Seaside property as if it were our own.
We use state of art digital channels and technology to get you ahead in advertisements, handle client payments, and pay tourist taxes. We are also on standby to tackle maintenance emergencies at any hour. Enjoy luxury treatment for you and your guests while receiving among the most competitive rates in the industry.
If you are the proud owner of a house in 30A, Destin, or Miramar, then Beach Luxury Vacations is one of the highest-rated companies for managing rental properties hassle-free, with high ROI and competitive low rates. We manage vacation rentals in Santa Rosa, Miramar Beach, Blue Mountain Beach, Gulf Place, Rosemary Beach, Destin, Grayton Beach, Dune Allen Beach, Seacrest Beach, Seagrove Beach, Seaside, and Watercolor beach.
Property Rental Management Services in
Seaside Beach, 30A
Advertisements
Enjoy premier placement in the advertising channels we use so that your Seaside rental property has a steady flow of guests.
Administration
As an all-inclusive professional Seaside property rental manager, we handle all guest communication, contracts, payments, and pre and post-check-ins.
24/7 Concierge Services
Your guests will receive high-class personalized service with our team anticipating their every need and promptly responding to guest questions.
Housekeeping
Top to bottom cleaning upon guest checkout and periodic inspections by our Seaside property rental management team.
Worry-Free Maintenance
If there's a maintenance emergency, we take care of it. Our trusted contractors also provide routine and preventative property maintenance.
Accounting Solutions
Gone are the days of chasing down guest payments and remembering to pay taxes. We take care of this for you.
Why Choose our Seaside Property Management Company?
Beach Luxury Vacations redefines turnkey management. We are a 30A property management company in Seaside that crafts a customized management plan to help you reach your rental goals.
At Beach Luxury Vacations, we live and breathe luxury rentals. Our property rental management experience in Seaside, on 30A, makes us understand that vetting the caretakers of your home is as important as the quality of your guests.
Our licensed maintenance contractors and trusted housekeeping team will ensure your property looks in tip-top shape for every guest that arrives. But that is not enough. After each checkout and cleaning, we send an inspector to fill out a 30-question form, upholding high vacation rental management standards we developed over 35 years in the Seaside area.
In addition to providing more thorough housekeeping and inspections than any other property management firm in Seaside, we have no hidden costs or monthly maintenance fee requirements.
Filter & Pool Programs
Includes routinely changing air filters
Add-On Lawn Care
We hire a lawn care service and take care of all payments and scheduling (price based on vendor quote)
Add-On Pest Control
Pest control and termite services ($92 quarterly for pest control, and termite price based on vendor quote)

Can't wait to go back
Beach Bumminn is well located to the beach and several locally favorite restaurants, shops, and bars. The house is well furnished and decorated. Located on 30A this has become one of my new favorite places to stay!

5 Star
House was beautiful and all accommodations was what we expected, the only thing I can think of that we could have used was to have beach chairs available for use. I look forward to renting from this property management again.

Just what we were looking for!
Perfect location! Easy access to the beach, easy access to restaurants and stores. Beach was not crowded due to the private access and preserve area just west of this location.

Bella Vita
Our family reunion at Bella Vita was a great one! We enjoyed the accommodations and space the property had to offer for our group of 8 adults and 8 children. 
Benefits to Owners
As a luxury property management company in Seaside, our job is to ensure you never have to lift a finger. When you first contact us to enquire about our vacation rental management plan for your Seaside property, we will work one-on-one with you to tailor a rental plan. Our team will ask you questions that will help us understand your rental income goals so that we can reach them for you.
Our more than 35 years of experience as a property rental management company in Seaside means we know the industry inside out. In fact, our staff lives in the area. So, we have a deeper understanding than many of our competitors of what attracts luxury vacation seekers to rental homes.
Furthermore, we're not in business to squeeze you out of every penny—our commission rates are lower than most other property management companies in Seaside offering similar services.
Your Vacation Rentals Management Package
on Seaside Beach
Never miss a prospective guest again, thanks to our comprehensive advertising system. Our in-house photographer will take photos of your Seaside property that will make it impossible for luxury rental seekers to resist.
We make it a priority to make your Seaside property seen on our rental site and third-party booking software. Our custom Beach Luxury Vacations property rental management online platform also gives users instant access to current availability in Seaside, on 30A, Destin and Miramar Beach. They can book on the spot, increasing your bookings with fewer discounts.
Managing the administration side of your Seaside vacation rental property can waste unnecessary hours if you don't have the right experience or knowledge of the local market. However, our Seaside property management team has the tools to swiftly manage rental contracts, collect guest payments, and ensure your rental tourism taxes get paid on time, every time.
We offer guests lightning-fast response times to their questions leading up to their arrival and are at their beck and call if a travel delay causes late check-ins.
Should your guests need anything during their stay, our personalized concierge service is part of your Seaside vacation rental management package, and will go above and beyond to assist them. Whether they want a vegan restaurant recommendation or have an emergency toilet situation, our expert property management for Seaside, 30A Florida, will meet their every need.
At Beach Luxury Vacations, we understand that an unkempt property spoils even the most luxurious rentals. That is why we uphold strict cleaning and laundry services. We arrange the cleaning after each guest departs and before each new one arrives, but you choose how to handle it—by using one of our trusted cleaning companies or your own housekeeper.
By hiring our luxury Seaside property rental management company, you never have to worry about getting an emergency maintenance call in the middle of the night—or at any hour. By setting a monthly maintenance approval cap with a range of $100 – $2,500, we also won't bug you about minor maintenance approval costs.
All the contractors and vendors we work with have insurance. And to keep your vacation rental property in tip-top shape, we can add preventative maintenance services to your Seaside property management package, such as pest control and pool and lawn care.
Furthermore, our rental management firm in Seaside will manage all maintenance invoices for you. In fact, we handle all invoices for your property. Our experienced accounting team will ensure guest payments arrive timely and will single-handedly resolve any issues there may be without you needing to get involved.
Our Promise
At Beach Luxury Vacations, we prioritize exceptional luxury, best-in-class vacation rentals, property management services, and outstanding value on the Emerald Coast in the areas of 30A, Sandestin® & Miramar Beach, Florida. With over 35 years of property management experience, we pride ourselves on providing top-rated vacation rentals to our guests, and vacation rentals management packages to owners on Emerald Coast.
Exceptional Luxury
Our experienced team of property managers hand-selects the highest quality vacation homes to suit every style and requirement. We are confident that your Emerald Coast vacation rental will surpass your expectations.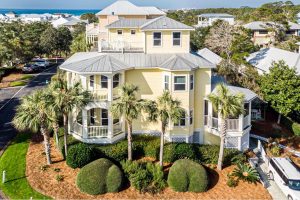 Best In-class Service
Every guest has access to dedicated reservationists who are available to ensure all your needs are met.
Our mission is to guarantee your experience is second to none.
Outstanding Value
We are committed to providing you the highest quality accommodations and services at the best possible value. Our extensive portfolio of professionally managed properties has something to fit every budget.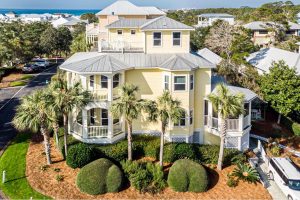 A Worthwhile, Seaside Luxury Rental Management Experience
If you are looking for professionals to manage your Seaside vacation rental property, you can stop your search today. Our team is eager to talk with you about your property and show you how we can customize a plan to ensure you have a steady supply of high-value guests.
We also go above and beyond for your guests by offering concierge activities that will make an even more unforgettable stay at your property in Seaside. Examples of activities we can arrange for your guests include a sunset cruise, bike rentals, and golf carts rentals.
As a Seaside property management company committed to attracting luxury-seeking guests, Beach Luxury Vacations selects the highest quality homes to list on our Rent a House site. Contact us today and learn how your home can be among them.
You're never short of places to eat in Destin Florida, an area of 30A with a smorgasbord of choice and plenty to suit every tastebud and social scene. And whichever Beach Luxury Vacations rental you're staying in, you won't be disappointed. From the most amazing...